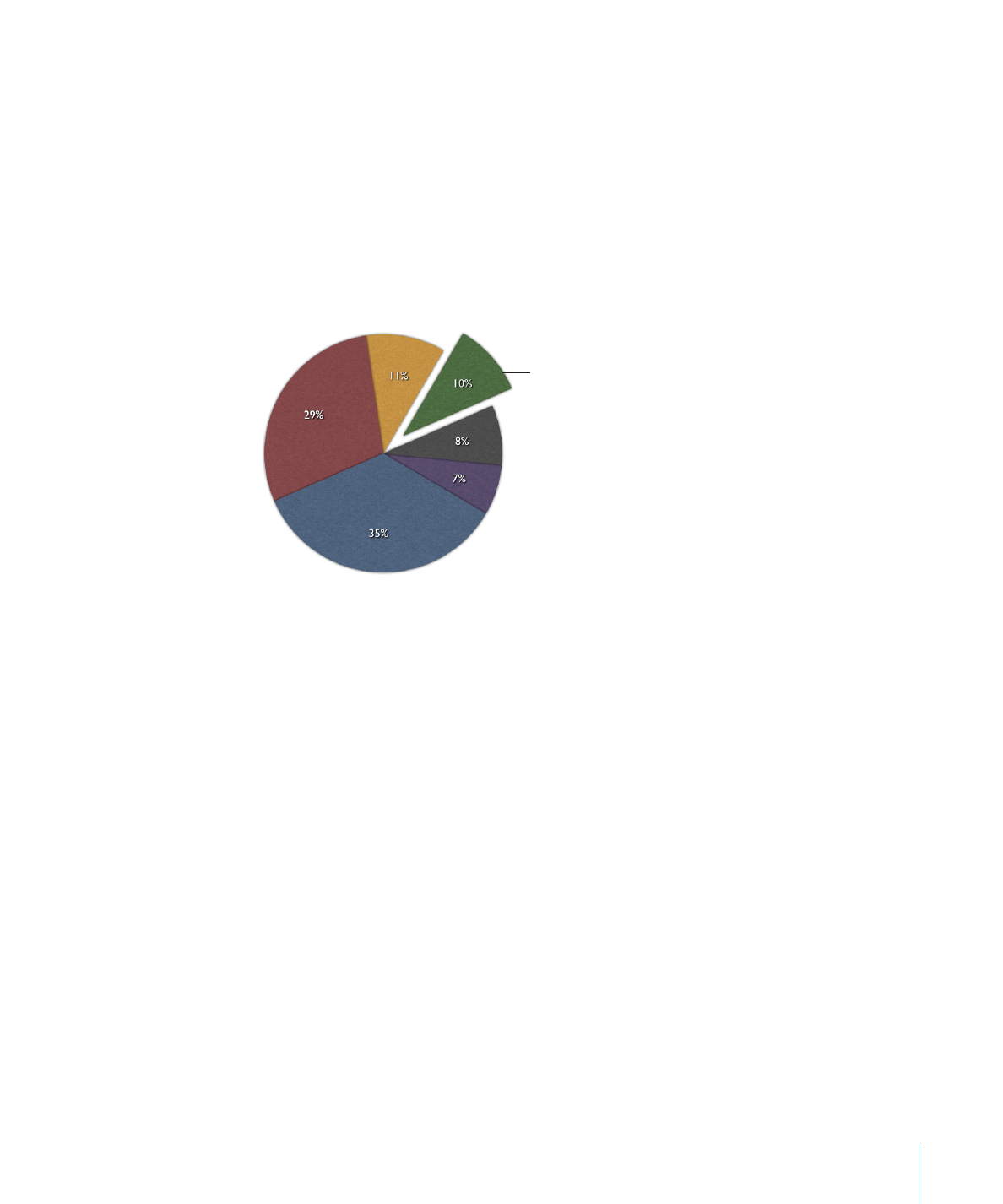 Adding Shadows to Pie Charts and Wedges
You can put shadows on individual pie wedges or on the pie as a whole. Putting
shadows on individual wedges makes it look as if the wedges are on different layers, so
when you add a shadow to a pie wedge, it's generally a good idea to separate it first.
See "Separating Individual Wedges from a Pie Chart" on page 157 for instructions.
To add shadows:
1
Select the chart or individual pie wedges. Click Inspector in the toolbar, and then click
the Chart inspector button. Do one of the following:
To add shadows to individually selected wedges, choose Individual from the
Â
Shadow pop-up menu.
To add a shadow to the chart as a whole, choose Group from the Shadow
Â
pop-up menu.
You can also use the Shadow pop-up menu in the format bar.
2
To set shadow attributes, use the Graphic inspector. See "Adding Shadows" on
page 223 for instructions.