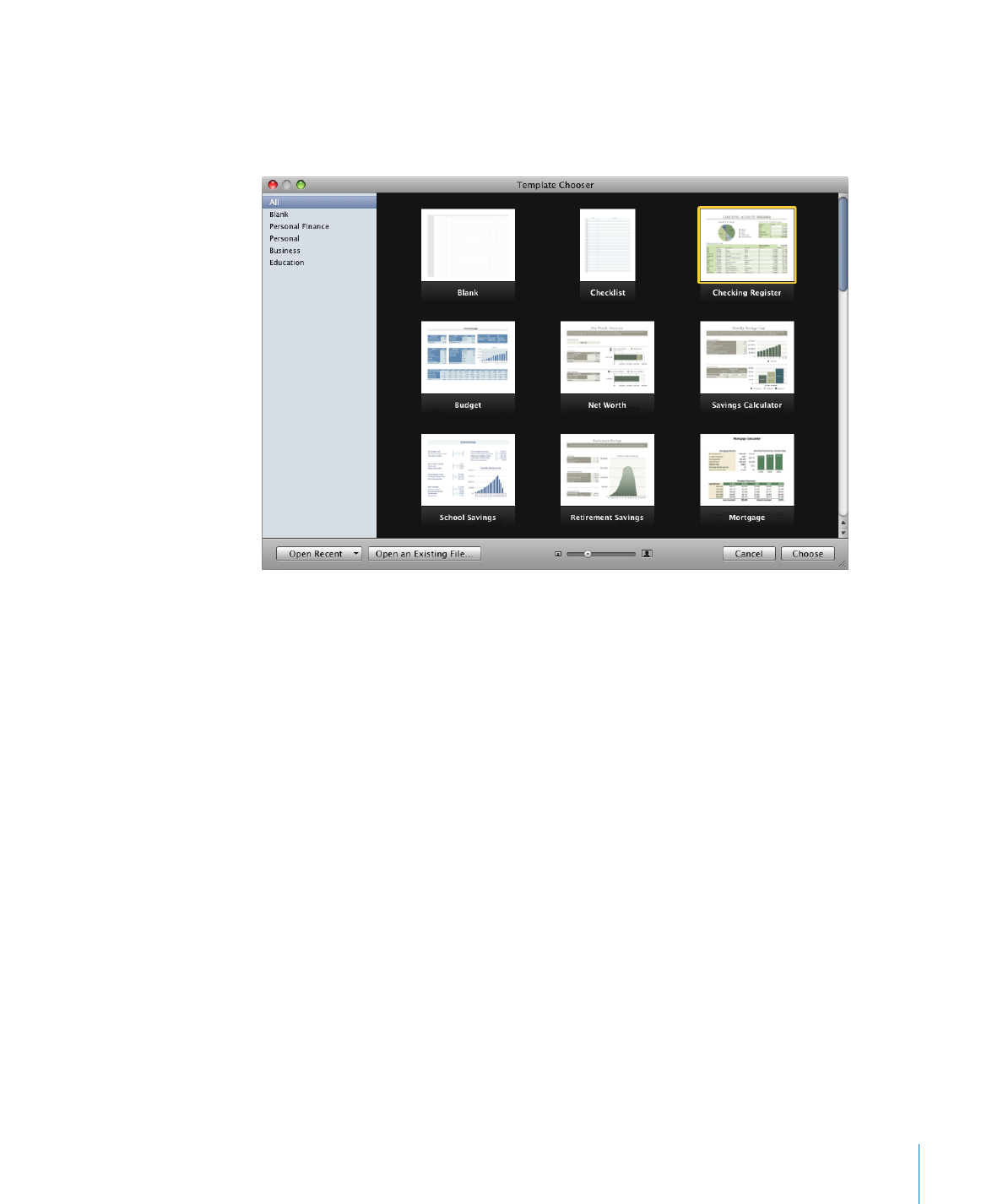 Importing a Document from Another Application
You can create a new Numbers spreadsheet by importing a document created in
Microsoft Excel or AppleWorks 6. Numbers can also import files in comma-separated
value (CSV) format, tab-delimited format, and Open Financial Exchange (OFX) format.
From AppleWorks, you can import spreadsheets only.
Here are ways to import a document:
Drag the document to the Numbers application icon. A new Numbers spreadsheet
m
opens, and the contents of the imported document are displayed.
In Numbers, choose File > Open, select the document, and then click Open.
m
You can import Address Book data to quickly create tables that contain names, phone
m
numbers, addresses, and other information for your contacts. See "Using Address Book
Fields" on page 231 for instructions.
If you want to import CSV or OFX data, see "
m
Using CSV or OFX Files in a
Spreadsheet" on page 30.
If you can't import a document, try opening the document in another application and
saving it in a format Numbers can read, or copy and paste the contents into an existing
Numbers spreadsheet.
You can also export Numbers spreadsheets to Microsoft Excel, PDF, and CSV files. See
"Exporting a Spreadsheet to Other Document Formats" on page 237 for details.